First State Dental's Dr. Michael Gioffre Presents Saint Edmond's Academy Alumni Office
Saint Edmond's Academy Alumni speaker Dr. Michael Gioffre presented the work he is doing with Operation Smile in a special presentation of this humanitarian outreach program that brings desperately needed dental health services to impoverished people.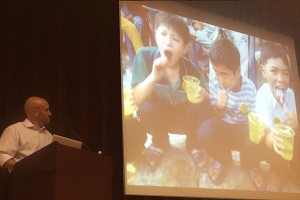 Dr. Gioffre became involved with operation Smile in 1996. He and a doctor's team then traveled to the Philippines to treat children with severe cleft palate conditions.  While in dental school, Operation Smile invited Michael to a "free" lunch. The presentation he saw changed his life, and he became involved in Operation Smile.  Dr. Gioffre has had a total of 20 humanitarian missions to date; 15 Dental and 5 Surgical.  His life-changing missions have taken him to several different countries: Vietnam, the Dominican Republic, Bolivia, China, and the Philippines.
Dr. Gioffre told the audience, Operation Smile volunteers are special people doing special things for those who are less fortunate than we are.
Operation Smile was established in 1982 and has sent volunteers to over 60 countries, treating over 160,000 boys and girls.  These missions involved the treatment of children and adults and the education of both children, adults, and the local medical personnel.
For more information about Doc Mike:
Business Info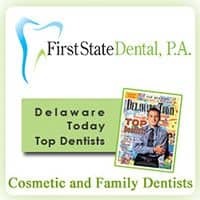 First State Dental
Phone: (302) 652-5312
1702 Lovering Ave, Wilmington, DE 19806