Greenwich Cosmetic Dentistry in Greenwich, Connecticut, introduces a new scanning technology that helps the doctor place teeth, diagnose problems, and avoid potential dental complications.
The 3D Cone Beam Scanner is a transformational piece of dental technology currently available to dentists for their offices. Though the cost of acquiring the unit is high, it allows us to help patients in ways we could not easily do before. More and more dentists will seek this great technological advantage to diagnose hidden and complex patient problems.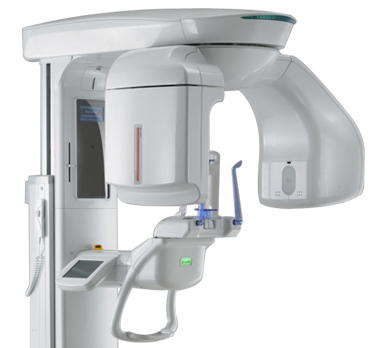 Since acquiring the Vatech Cone Beam Scanner, I have been able to help my patients by more accurately planning their dental implant treatment. Previously, I would have to refer the patient to a facility, such as a hospital, to take the scan. This was a burden for the patient and usually caused them to delay important treatments they wanted to complete. Moreover, hospital-based scanners deliver doses of radiation higher than necessary for dental applications. Finally, patients have to deal with hospital staff and long waits. At Greenwich Cosmetic and Implant Dentistry, once the patient and doctor agree that a 3D scan is necessary, it only takes minutes to complete the scan and determine if the patient is a candidate for dental implants, has tooth or bone pathology, or has a wisdom tooth that may injure a nerve upon extraction. Even children benefit from this in-office technology; sometimes, an extra tooth, called a supernumerary tooth, may prevent the permanent tooth's eruption. Finding the exact location in three dimensions of the extra, unwanted tooth is critical to its removal. The tooth's exact location means that the trauma of the removal procedure is reduced for the patient.
Patients stand while taking the scan and are in constant view of the technician or doctor operating the scanner. A scan can be completed in 20-30 seconds so patients do not feel claustrophobic or tired. The data is then processed by specialized software to be seen and manipulated in three dimensions by the doctor. The results can be printed out or burned onto a CD so that patients may retain their results for their records or seek consultations with other dental and medical specialists.

Dr. Gerald Cohen, DDS is a dental implant and cosmetic dentistry specialist. He has been practicing dentistry for over twenty years and is the former Director of Dental Implantology at Lutheran Medical Center in Brooklyn, New York. A graduate of Columbia University's School of Dental and Oral Surgery, he received training in advanced implantology from the prestigious Misch Implant Institute and New York University's College of Dentistry.